Getting the Best Rates When Exchanging Foreign Money
If you are a business professional representing your company or just an individual consumer, we can help you exchange money at competitive rates so you know what your costs are upfront, and there are no hidden fees.
The next time you are planning foreign travel, remember that it's a great idea to have the right kind of currency on you when arriving at your foreign destination. If you rely on an airport or cruise line's exchange service, you won't get the best exchange rate; you might also pay a hefty fee for the convenience of completing a transaction (read more about this here).
Currency Exchange Locations Near You
Our Florida and Texas Currency Exchange locations are not just located in Tampa, Clearwater, Sarasota, Naples, San Antonio, Houston, Plano, and Frisco, we also have affiliate stores offering exchange services in other Florida and Texas communities.
We are dedicated to providing customers with the best currency exchange services possible. For more information, please call us at 813-280-9999.
(No exchange fee is charged for U.S. Military, Law Enforcement, airport employees, taxi cab drivers, or limo drivers with proper identification. Read more about the offer here)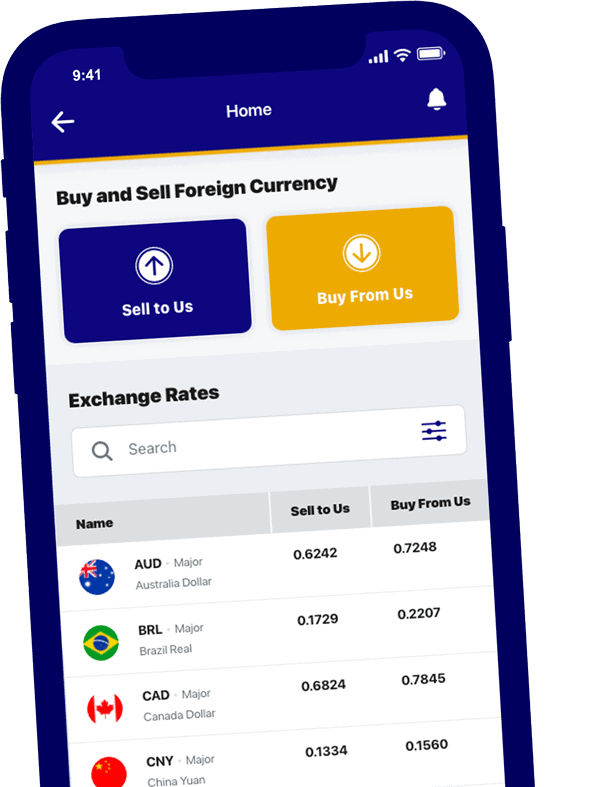 Currency Shipped to Your Home
Check live exchange rates and order currency right within our app and have it shipped to your home or business before traveling.
Get Notified When the App is Released!